Private jet charter at its best
Our Core Values
Global
Graham Aviation Cairns continually connects with aviation experts, both within Australia and Oversea's.
Relationships
Graham Aviation Cairns is committed to maintaining relationships with our customers, staff and contractors.
Accountability
Graham Aviation Cairns prides itself on standing behind the decisions we make, both for our customers safety and enjoyment.
Honesty
Graham Aviation Cairns aims to become Australia's most trusted name in aviation by being open with our customers and fulfilling their needs.
Availability
Graham Aviation Cairns operates when you need to fly, not when the airline schedule tells you to fly. Make your time count.
Meticulous
That is simply who we are…both in the presentation of our aircraft and in our flight conduct..
Private Charter
Flying private is an experience like no other
Business Charter
You have places to be and people to see
About Us
24 years of experience in the aviation industry
Our Fleet
Citation Mustang, High Sierra Edition
Customer service, profitability and on-time performance are considered imperatives, but flight safety is always a priority!"
Shayne Graham CEO
Graham Aviation
Discover Our Fleet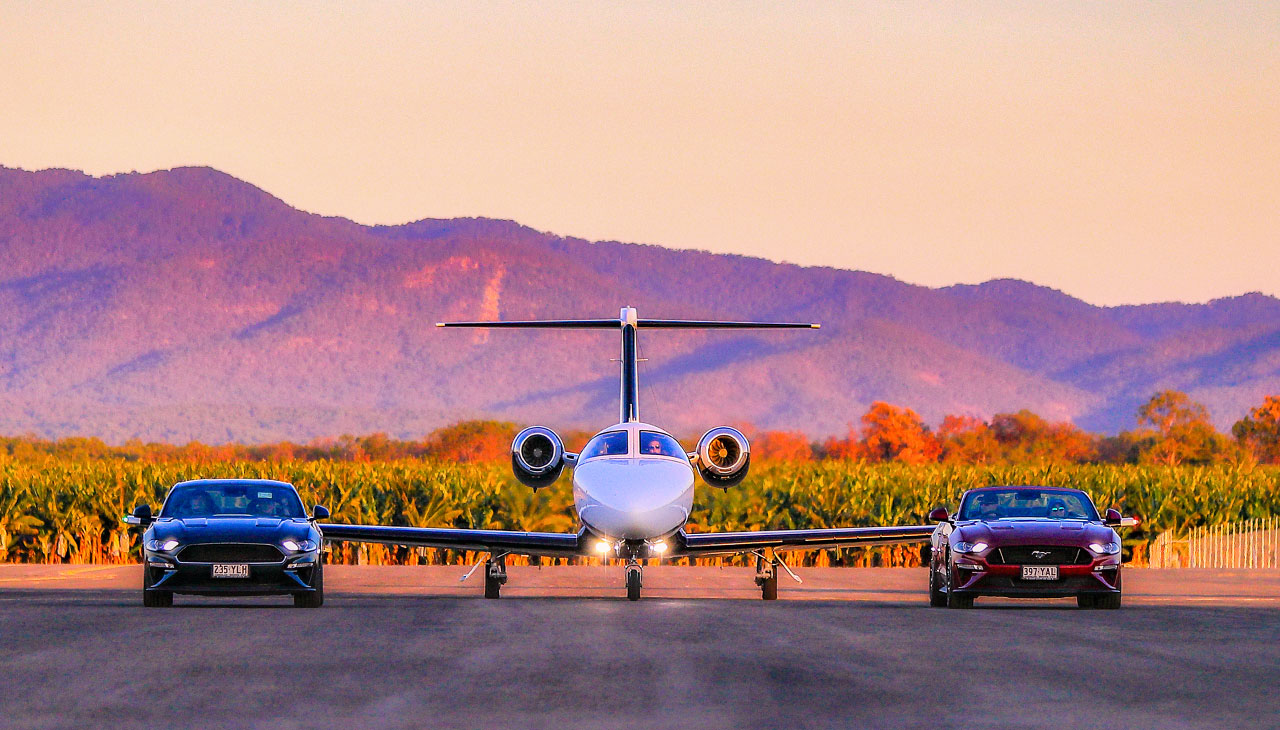 Graham Aviation Cairns
100% Australian owned company.
A CASA approved Charter Operator with aircraft approved for Australian operations under an AOC (Air Operators Certificate), based in Cairns, Queensland, Australia.
We provide a 24 hour service, seven days a week, to major airports and most regional centres in Australia.